Four of us who are members of Marketing for Romance Writers are thrilled to be finalists in the N. N. Light 2021 Best Book Awards:
Contemporary Romance: Unexpected by Jana Richards
Erotic Romance: Heart Throb by Janet Lane Walters
Later in Life Romance: Compromise by Marsha R. West
Steamy Romance: I Am Not for Sale by Adriana Kraft
You won't want to miss these award-nominated books!
Unexpected by Jana Richards
Single dad Ben Greyson wants only one thing – to retain custody of his two stepdaughters. A dysfunctional childhood has made family the most important thing in his life. When his late wife's parents sue for custody, a desperate Ben is left with two choices – run away with his girls or marry his next-door neighbor.
Jamie Garven wants only one thing – to be a mother. She's intrigued by her handsome new neighbor and falls in love with his little girls. Then disaster strikes and Ben is faced with losing his children. Despite the prospect of another loveless marriage, Jamie agrees to marry him for a chance at motherhood. They're determined to show the world, and the girls' grandparents, two loving parents.
Their marriage of convenience turns into unexpected love. But when Ben interprets Jamie's efforts to save their family as a betrayal, they could lose everything, including each other.
Buy at Amazon
Heart Throb by Janet Lane Walters
Magda Malone likes men and has no desire to marry. She's been there, done that and got burned. She's happy with her position as coordinator of the cardiac unit at the hospital. A new neighbor promises many nights of steamy sex.
Damon also has no desire for marriage. He had too many steps as a child and sees marriage as a serial sort of game. He doesn't want to play. When Magda learns he's a cardiologist, she blows him off. The problem is Damon has fallen in love and he must convince Magda there's more between them than sex.
Buy at Amazon
Compromise by Marsha R. West
Widowed, shop keeper, and transplanted Texan Jessica Allen fights to protect the green in the New Hampshire town of Tidbury, settled by her late husband's family. New Hampshire of the beautiful fall leaves, picturesque Christmases, and sometimes brutal winters. She's angry to learn developers plan to use Worley Construction, a company she holds responsible for her husband's death. When a member of the board of selectmen is murdered, family and friends encourage Jessica to run for the seat. Will threats force her to compromise her principles? Will Jessica be forced to compromise to find her second chance at love?
Developer Jeff Hudson wants to build a retirement center on the Tidbury Green. Despite Jessica's opposition, he believes he can convince her of the need for the center and that its place on the green will leave plenty of room for all of the town's activities. But has he partnered with an unsafe builder? How much money will he lose if he breaks the contract to please Jessica? Her position on the board of selectmen may cause a conflict of interest and force them apart. Will more people have to die to save the green?
Buy at Amazon
I Am Not for Sale by Adriana Kraft
It's nothing personal…
It all seems simple enough—Ukrainian immigrant Nadja Petrov is determined to hold on to her thriving new coffee shop, Nadja's Literary Cappuccino, and Java Beans District Rep Kevin Langley is equally determined to move into her North Iowa town with a franchise and run her out of business.
He scopes her out, she keeps a watchful eye on him, and the sparring begins. But there are other players involved, and the web of intrigue soon threatens Nadja, her shop, and her aunt as well as Kevin, his potential franchise, and his son. Within this cauldron simmers a sexual attraction between Nadja and Kevin that catapults them to overcome their fears of intimacy and commitment. Their lovemaking is tender and raw. Their love is nearly lost in tragedy—can it survive doubts, fire, and even a death?
Buy at Amazon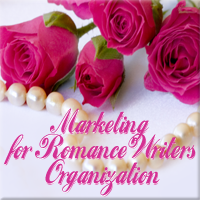 Marketing for Romance Writers is a peer-mentoring group. Our motto is Seek, Teach, Share, Learn, Succeed. Founded in 2006 by Kayelle Allen.